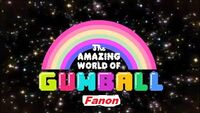 Welcome to...
The Amazing World of Gumball Fanon Wiki!
A wiki for fan-made stuff from TAWoG.
There are currently
108
articles on this wiki.
Featured Article

Martha Nuttels a fifteen-year-old Albino dog who has an epic flair for misadventure. But no matter how her dumb schemes turn out, she never seems to learn her lesson.Read More...




---

Contents, helping out column -->

About the Show

The Amazing World of Gumball is filled with colorful characters like Tina Rex, Anton the piece of toast, Penny the cheerleader, Banana Joe, Bobert the robot, Hector the giant, Ms. Simian, and more characters. And don't forget about craziest families in the world: the Wattersons-Marcus and the Nuttels. They're anything but normal! Meet all of Gumball and Martha's friends on Cartoon Network.

Adding content

We need to pump up our current "Stubs" and we need new articles "Wanted Articles".
Several stub articles were made that were completely lacking any information. Members can contribute by filling fixing those articles.
Uploading images is another really easy way to help out - see the Special:Upload page!
You can find a list of useful templates on Category:Templates, some of which are documented on the templates project page.

Talk and more...

Any User can add their name on the Elmore Helpers page in case they want to contribute to this wiki.

Template:Heading The Amazing World of Gumball Fanon gets its share of supporters. This includes:

If you are interested in becoming an affiliate of The Amazing World of Gumball Fanon Wiki, please send a message to the administrator: RC or Roxanne (Talk).

New pages

Which TAWOGM character do you like best?

 



Languages
Ad blocker interference detected!
Wikia is a free-to-use site that makes money from advertising. We have a modified experience for viewers using ad blockers

Wikia is not accessible if you've made further modifications. Remove the custom ad blocker rule(s) and the page will load as expected.